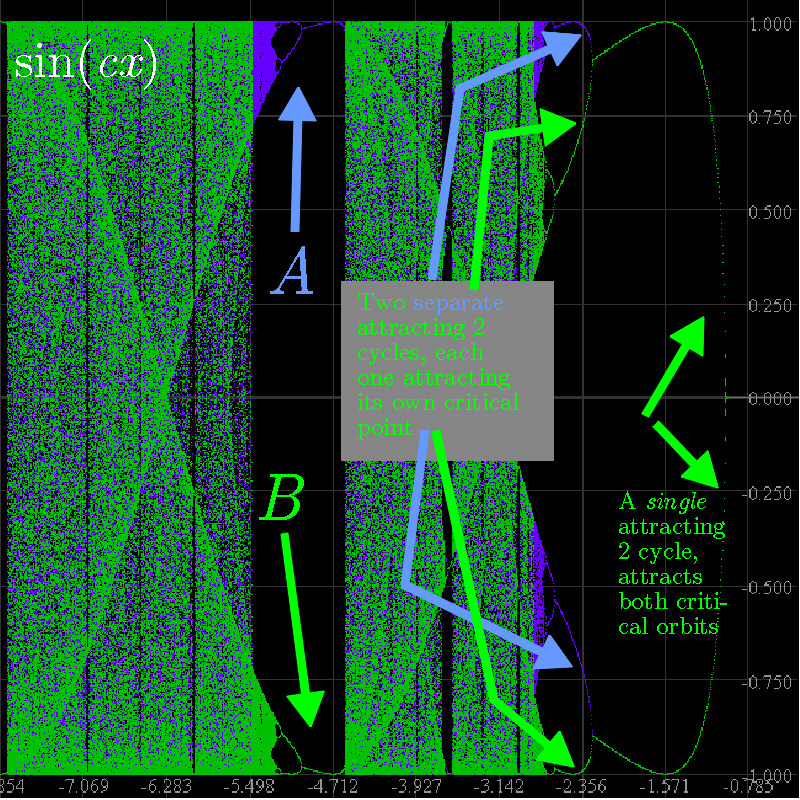 In this orbit diagram, we have followed the orbits of two different critical points in two separate passes. First, pi/(2c) in blue, and then 3pi/(2c) in green. Note how the two "copies of the usual orbit diagram" marked "A" and "B" are "complete" now, each representing the usual period 1,2,4,8... period doubling scenario.

On the right side of the figure, the attracting 2-cycle attracts both critical points; since we plotted the blue one first it's covered by the green one. But now notice that at the pitchfork bifurcation two attracting 2-cycles are "born", one attracting pi/(2c) and the other, 3pi/(2c). It looks like period-doubling, but that would have produced a single attracting 4-cycle.

Note how both critical numbers "go chaotic" at the same c values and appear to spread their values over the same vertical regions.