January 22, 2002

Contact: Adam Levin
Phone: (207) 786-6411
FOR IMMEDIATE RELEASE
LASAGNA NAMED PRESIDENT OF US LACROSSE COACHES' EXECUTIVE BOARD
LEWISTON, Maine — Bates College men's lacrosse coach Peter Lasagna was recently elected president of the US Lacrosse Men's Division Coaches Council Executive Board.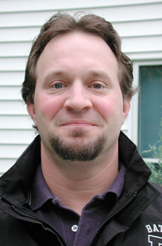 Lasagna is entering his second year as head coach at Bates after 18 years at Brown University, the last eight as head coach. He previously served as first and second vice president and secretary of the organization before becoming president at the US Lacrosse convention Jan. 12 in Philadelphia. That convention was the first to include both men's and women's coaches.
Among the programs overseen by US Lacrosse are those from high school, colleges Ñ both varsity and club programs Ñ post-collegiate club programs, travel clinics, youth programs, coaching certification and education and international competition, including the United State national team. As a group, with men's and women's programs combined, US Lacrosse boasts more than 100,000 members.
In addition to his duties as president of the executive board, Lasagna writes a regular column for Inside Lacrosse magazine.
"The sport of lacrosse has seen unprecedented growth in the last five years," Lasagna said. "From youth, high school and college to the professional level the interest has never been higher. I am thrilled for the opportunity to work with this Coaches Council and the US Lacrosse Board of Directors."
For more information on Bates men's lacrosse, please visit our web page at http://abacus.bates.edu/sports/mlax.html.
# # #
---