March 1, 2001

Contact: Adam Levin
Phone: (207) 786-6411
FOR IMMEDIATE RELEASE
BATES SKIING SENDS FIVE TO NCAA CHAMPIONSHIPS
Hildebrand, Rogers named to All-East team
LEWISTON, Maine - Led by the All-East performances of junior Kyle Hildebrand of Waitsfield, Vt., and sophomore Kim Rogers of Charlestown, Mass., the Bates College skiing team will send a five-person contingent (three alpine skiers and two Nordic) to the NCAA skiing championships March 7 to 10 at Middlebury College in Middlebury, Vt..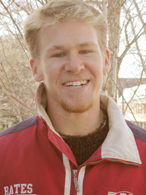 Hildebrand was named to the All-East team for the second year in a row, taking second team honors. He finished in the top 10 seven times in the Bobcats' five carnivals, peaking with a second-place finish in the giant slalom at the Dartmouth Carnival Feb. 9-10. At the EISA Championships, held at Middlebury Feb. 23-24, Hildebrand had his top all-around performance of the season, finishing fifth in both the slalom and the GS for the first time. Hildebrand will make his third straight NCAA championship appearance. He earned All-America honors as a first-year skier in 1999, when Bates hosted the NCAAs at Sunday River in Newry, Maine.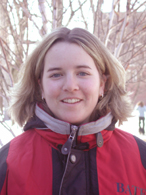 Rogers was named to the All-East first team, her first such recognition. She had finished among the top five in five different races this season, with two more top-10 performances to go with them. Rogers was most consistent in the giant slalom event, producing two third- and two fourth place finishes at the final four carnivals. Her top slalom performance came in Bates' opening meet of the season, the Colby Carnival, held Jan. 19-20 at Sugarloaf in Maine, when Rogers finished fifth. She also placed ninth in the slalom at the EISA championships. Rogers is making her second trip to the NCAA championships. She finished 21st in the nation in the GS last year.
Senior captain Janel Ippolito of Rumford Point, Maine, joins Hildebrand as a three-time NCAA qualifier for the alpine team. Ippolito finished among the top 20 in eight of 10 races this season, with her best performance an 11th-place finish in the slalom at the University of Vermont Carnival Feb. 2-3. Her top giant slalom showing was a 17th-place performance at the Colby Carnival. Ippolito's best previous performance at the NCAAs was (more) BATES SKIING SENDS FIVE TO NCAA'S/add 1 14th in last year's GS at the University of Utah, while she finished 21st in both disciplines at Bates in 1999.
The Bates Nordic skiing team will be represented by two sophomores, Justin Easter of Jay, Maine, and Jane Marshall of Boise, Idaho.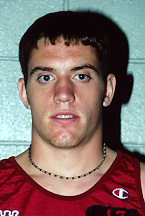 Easter, participating in his fifth NCAA championship in two years at Bates, is making his second trip to the skiing championships. An All-American in the steeplechase for the men's outdoor track and field team and a two-time NCAA qualifier in cross country, Easter just missed All-East honors this season when he finished ranked 11th in the region. Easter had three top-10 performances in seven NCAA qualifying races. His top showing was a fourth place finish in the 10K classical race at the Dartmouth Carnival Feb. 9-10, while his best freestyle finish came at Middlebury at the EISA championships, when he finished ninth in the 20K race.
Marshall will be making her NCAA championships debut. She clinched her trip to the championships with a 14th-place finish in the 5K classical race at Middlebury in the final carnival of the season. That result, combined with her 10th-place finish in a 10K classical race at Dartmouth two weeks earlier, helped Marshall claim one of 15 berths from the East at the NCAA championships.
Easter is a 1999 graduate of Jay High School.
Hildebrand is a 1996 graduate of Green Mountain Valley School.
Ippolito is a 1997 graduate of Mountain Valley High School.
Marshall is a 1999 graduate of Boise Senior High School.
Rogers is a 1999 graduate of Stratton Mountain School.
For more information on Bates skiing, please visit our web sites at http://www.bates.edu/sports/alpine.html and
http://www.bates.edu/sports/nordic.html
# # #
---