February 13, 2001

Contact: Adam Levin
Phone: (207) 786-6411
FOR IMMEDIATE RELEASE
SKIING PRODUCES TOP-FIVE FINISHES AT DARTMOUTH CARNIVAL
LEWISTON, Maine - Three Bates College skiers finished among the top five competitors in individual events at the Dartmouth College Carnival Feb. 9-11 at Hanover, N.H., helping the Bobcats to a sixth-place finish for the third straight week on the Eastern Intercollegiate Skiing Association (EISA) circuit.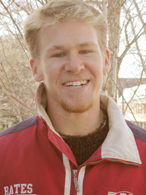 Junior alpine skier Kyle Hildebrand of Waitsfield, Vt., led the way for the Bobcats with a second-place finish in the giant slalom. Hildebrand missed out on his second career race victory and his first in the giant slalom with a time of 1:53.58 for two runs, just 0.14 seconds behind the University of Vermont's John Minahan. Hildebrand posted the fastest time of the day on the first run at 56.61 seconds. His previous career victory came in the slalom event at the University of New Hampshire Carnival in 2000. Hildebrand won All-America honors in 1999, when he placed seventh in the slalom at the NCAA championships hosted by Bates at Sunday River in Newry, Maine.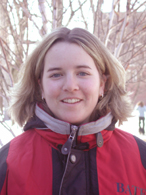 On the women's side, sophomore skier Kim Rogers of Charlestown, Mass., finished third in the women's GS with a two-run time of 2:00.20. The result matched her career-best finish in the giant slalom achieved at the 2000 Williams College Carnival. It also marked just the second time this season that a skier not from the University of Vermont cracked the top three in the GS. Rogers' previous season-best performance, a fourth-place finish in the giant slalom, came a week before at the Vermont Carnival. Rogers qualified for the 2000 NCAA skiing championships, hosted by the University of Utah.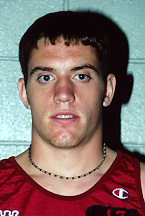 Sophomore Nordic skier Justin Easter of Jay, Maine, was Bates' top cross-country performer for the weekend. He finished fourth in the men's 10K classical race with a time of 29:48.8 on Feb. 9. In the men's 10K freestyle pursuit the next day, Easter finished in sixth place with a time of 56:33.1 in a staggered-start race based on the performances from the previous race. Easter's performance in the classical race was his highest finish of the season after placing 10th a week earlier at the Vermont Carnival. Also a member of the cross country and outdoor track and field teams, Easter is looking to qualify for the NCAA championships for the fifth time in as many seasons of competition at Bates.
Hildebrand is a 1996 graduate of Green Mountain Valley School.
Rogers is a 1999 graduate of Stratton Mountain School.
Easter is a 1999 graduate of Jay High School.
For more information on Bates skiing, please visit our web sites at http://www.bates.edu/sports/alpine.html and
http://www.bates.edu/sports/nordic.html
# # #
---