Feb. 22, 2000

Contact: Adam Levin
Phone: (207) 786-6411
FOR IMMEDIATE RELEASE
BATES WOMEN'S SQUASH FINISHES 13TH AT HOWE CUP
Illig, Soisson Honored at Awards Banquet
LEWISTON, Maine -- The Bates College women's squash team, which ended its season with a 14-9 record, placed 13th in the nation at the recent Howe Cup championships by winning the consolation bracket of the B Flight.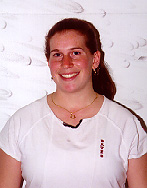 After falling to Middlebury College, 7-2, in the opening round, the Bobcats rallied to defeat William Smith College, 6-3, and Franklin and Marshall College, 5-4, in the consolation bracket finals. The final match came down to senior Jen Garlin of Jenkintown, Pa., at ninth position. Forced into the starting lineup after No. 1 player Aisha Shah of Bombay, India, was injured against William Smith, Garlin picked up Bates' only 3-2 win of the tournament, rallying from 2-1 down to win 9-3, 9-4 in the last two games. "Jen has put in a lot of work this season, even when she wasn't in the starting lineup," said head coach John Illig. "It really paid off in her last-ever match."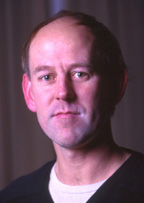 At the Women's Intercollegiate Squash Association (WISA) Awards banquet, with Illig as the master of ceremonies, the Bates team was awarded several honors. Illig received the Clarence C. Chaffee Award for leading a team that reflects the long-time Williams College coach's "values of sportsmanship, character, hard work and teamwork."
"This is a testament to the players on the team," Illig said. "We have a great bunch of seniors who are fun to be around and who go out of their way to treat their opponents with respect."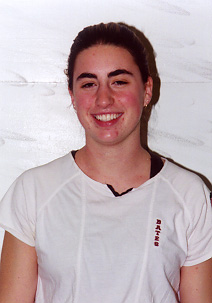 Also honored was senior co-captain Emilie Soisson of Needham, Mass., who was presented with the Anne Wetzel award, given annually "to a senior who has started her squash career at the collegiate level. This individual must show outstanding growth technically as a player, display a sound understanding of the rules of squash and must exhibit positive on-court poise and demeanor." Soisson, who competed in track and field hockey at Needham High School, was discovered playing squash in a physical education class by Illig. She participated in an Olympics-funded training camp as a sophomore and honed her skills against international competition while spending her junior year in Australia. This season, Soisson played No. 1 during the fall semester and No. 2 in the spring. She will compete at the individual national championships at Williams March 3-5, along with Shah and senior co-captain Mary Ellen Hennessey of Manchester, N.H.

The Bobcats also had three athletes recognized as WISA Scholar Athletes. Soisson, senior Nathalie Milbank of New York, N.Y., and junior Kate Hagstrom of Portola, Calif., are all two-time varsity letterwinners who have played in 75 percent or more of the scheduled varsity matches, and have a cumulative GPA of 3.5 or above.
For more information on Bates College women's squash, please visit our website at http://www.bates.edu/sports/wsquash.html
# # #
---