July 10, 2000

Contact: Adam Levin
Phone: (207) 786-6411
FOR IMMEDIATE RELEASE
BATES NAMES BROWN UNIVERSITY'S LASAGNA HEAD MEN'S LACROSSE COACH
LEWISTON, Maine - Bates College has named former Brown University head coach Peter Lasagna as new head coach of men's lacrosse, Director of Athletics Suzanne Coffey announced.
"This is an exciting step for Bates athletics," said Coffey. "The addition of a coach like Peter, who comes from a successful Division I program, will only enhance our position in the NESCAC. The goal of Bates athletics is to reach the top third of the most competitive Division III conference in the nation."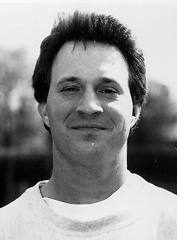 "I look forward to joining the dynamic atmosphere at Bates," Lasagna said. "Bates lacrosse can compete at the top of the NESCAC, which right now is the top of Division III lacrosse."
Lasagna comes to Bates after 18 years of coaching at Brown, including the last eight as head coach. Lasagna compiled a 65-51 record as the Bears' head coach, 30-18 in the Ivy League. Brown went to three NCAA Division I championship tournaments during his tenure, including an appearance in the national semifinals in 1994 and the quarterfinals in 1995. Lasagna was named Division I Coach of the Year by the United States Intercollegiate Lacrosse Association (USILA) that year. The Bears posted a 9-6 record in 2000 and were ranked as highly as 14th in the nation in Division I.

Lasagna is the third coach to come to Bates from an Ivy League institution in the past four years. He joins men's basketball coach Joe Reilly, a former assistant at Yale, and football coach Mark Harriman, former defensive coordinator at Harvard.
A 1982 Brown graduate, Lasagna takes over a Bobcat team that finished 9-7 in 2000, reaching the ECAC Division III New England tournament for the first time since 1987. He replaces Al Brown, who resigned to become director of athletics at Portsmouth Abbey School in Rhode Island. "Al Brown leaves this program in great shape," Lasagna said. "I am anxious to take the next step."
Coffey also announced that Bates alpine skiing coach Ric Mackey will take over Al Brown's duties as head golf coach.
# # #
---