Complete results of the Alumni Track meet are available here.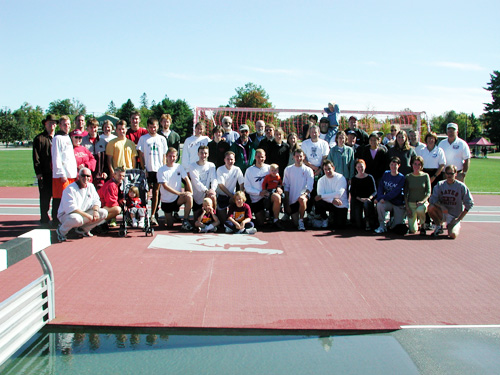 Alumni and friends at the 2001 Alumni Track Meet, the first event held at the new Russell Street Track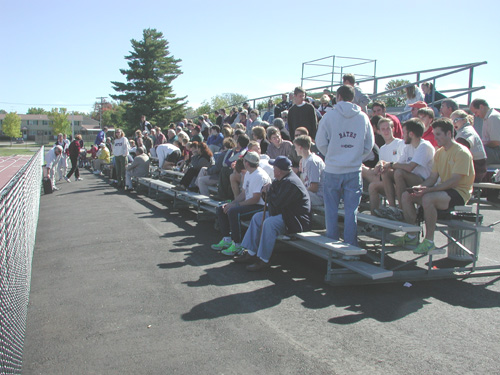 Opening the track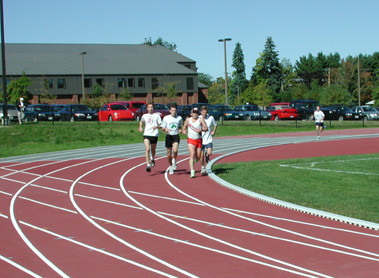 3000 Meter Lead Pack (Inside to out, Bradford '73, Leonard '78, Beardsley '98 and Mague '01)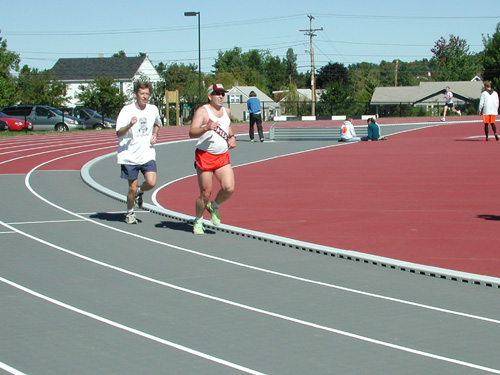 Tommy Leonard '78 and Joe Bradford '73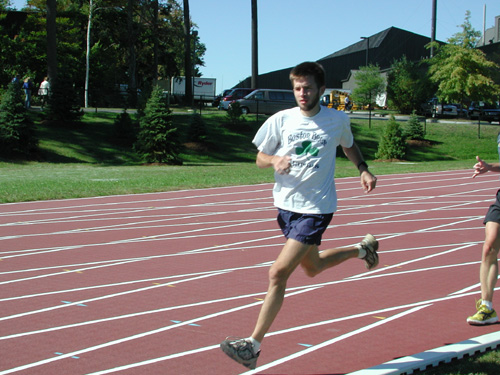 Mike Danahy '00 setting the pace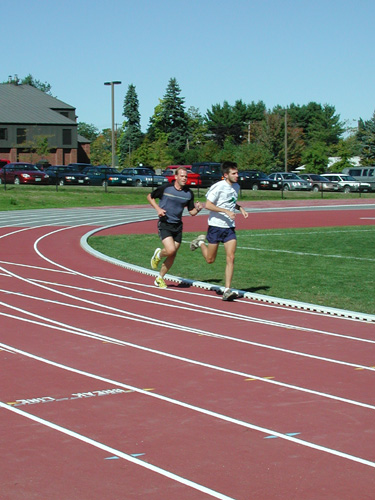 5000 Meter leaders, Danahy ' 00 and Dave Weatherbie '90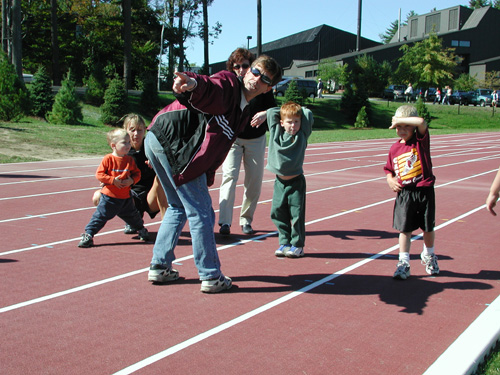 Coach Menendez directs traffic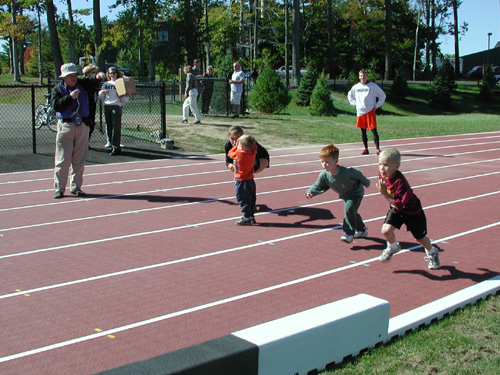 The class of 2015 gets its first workout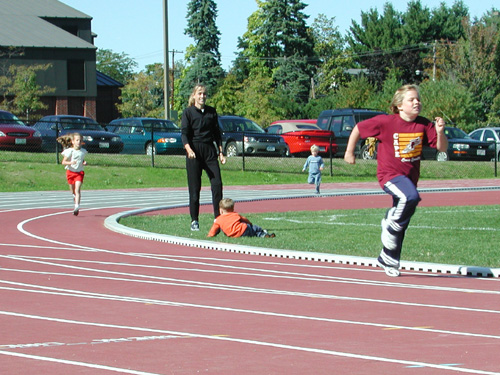 Driving for Home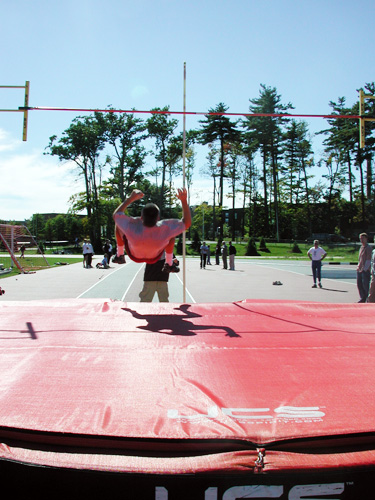 All-American Paul Slovenski '85 still has it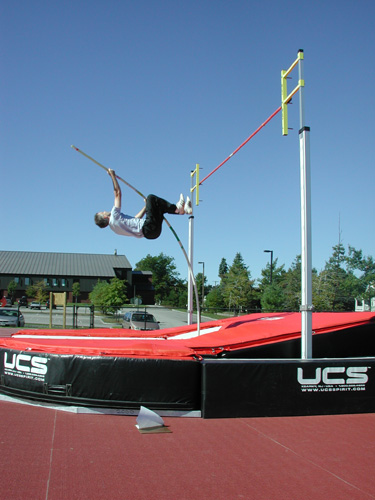 Bowdoin Coach Peter Slovenski gets some air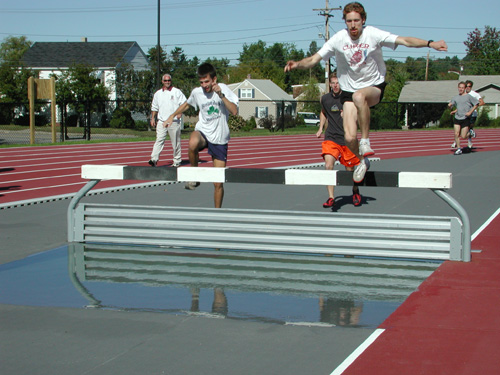 Steve Mague '01sets the pace in the 1000 meter steeplechase,but who's that in orange? Add another record for Erik Zwick '01!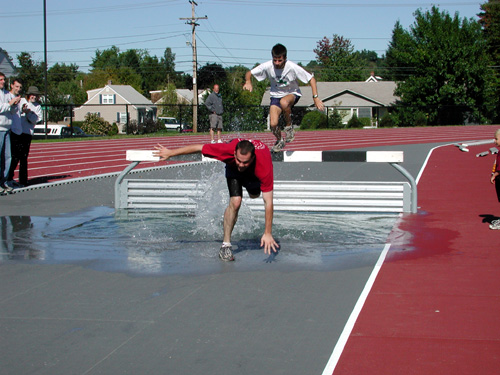 Is Jeff Snyder '00 really leading Danahy '00? Not for long.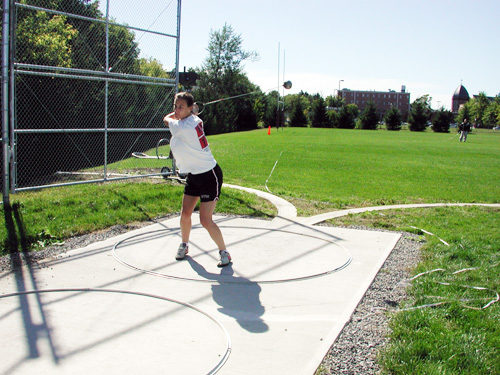 Jen Winslow '00 winds up for a heave
Zwick '01 beat Adam Thompson '00 in the Fastest Man of the Day contest, but Thompson won the vault at 12-8. Snyder '00 and Andrew Wheeler '00 show the versatility of Bates pole vaulters.
---


©2001 Bates College.
All Rights Reserved.
Last modified:7/23/01 by asl