February 22-23, 2002

Contact: Adam Levin
Phone: (207) 786-6411
Southern Maine Inivitational
at Gorham, Maine
Open New England Championships
at Tufts University, Meford, Mass.
PUGLISI QUALIFIES FOR NCAAS,
STRAHLE IMPROVES STANDING
LEWISTON, Maine — Competing in two meets this weekend, the women's track and field team had twice as many chances for top showings. The Bobcats got two NCAA performances at the Southern Maine Invitational on Feb. 22 and at the Open New England championships on Feb. 23.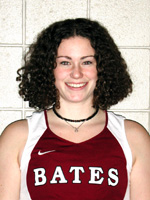 At USM, senior Jen Strahle (Ridgewood, N.J.) improved her NCAA provisional qualifying mark one more time in the 20-pound weight throw with a toss of 47-10. Thatlifetime best throw moves her back into the top 20 in the nation, into 17th place. The Bobcats also had two more top-three finishes as first-year Laura David (Santa Rosa, Cal.) qualified for the ECAC championships in the 600 with a time of 1:43.97, while sophomore Tiffany Carter (Lisbon Falls, Maine) had a p.r. in the 200 with a third-place time of 29.96 seconds.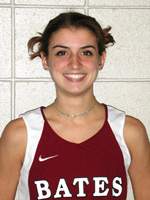 The Bobcats finished 31st of 41 teams at the Open New England Championships at Tufts. The only All-Open performer was junior Kelley Puglisi (Scotia, N.Y.), who placed seventh in the mile-run with a time of 5:07.24. That performance, whenconverted to the 1,500-meter run, meets the NCAA Division III Championship provisional standard. Sophomore Liz Wanless (Belleville, Ill.) just missed All-Open honors, finishing ninth in the shot with a toss of 42-2.


---